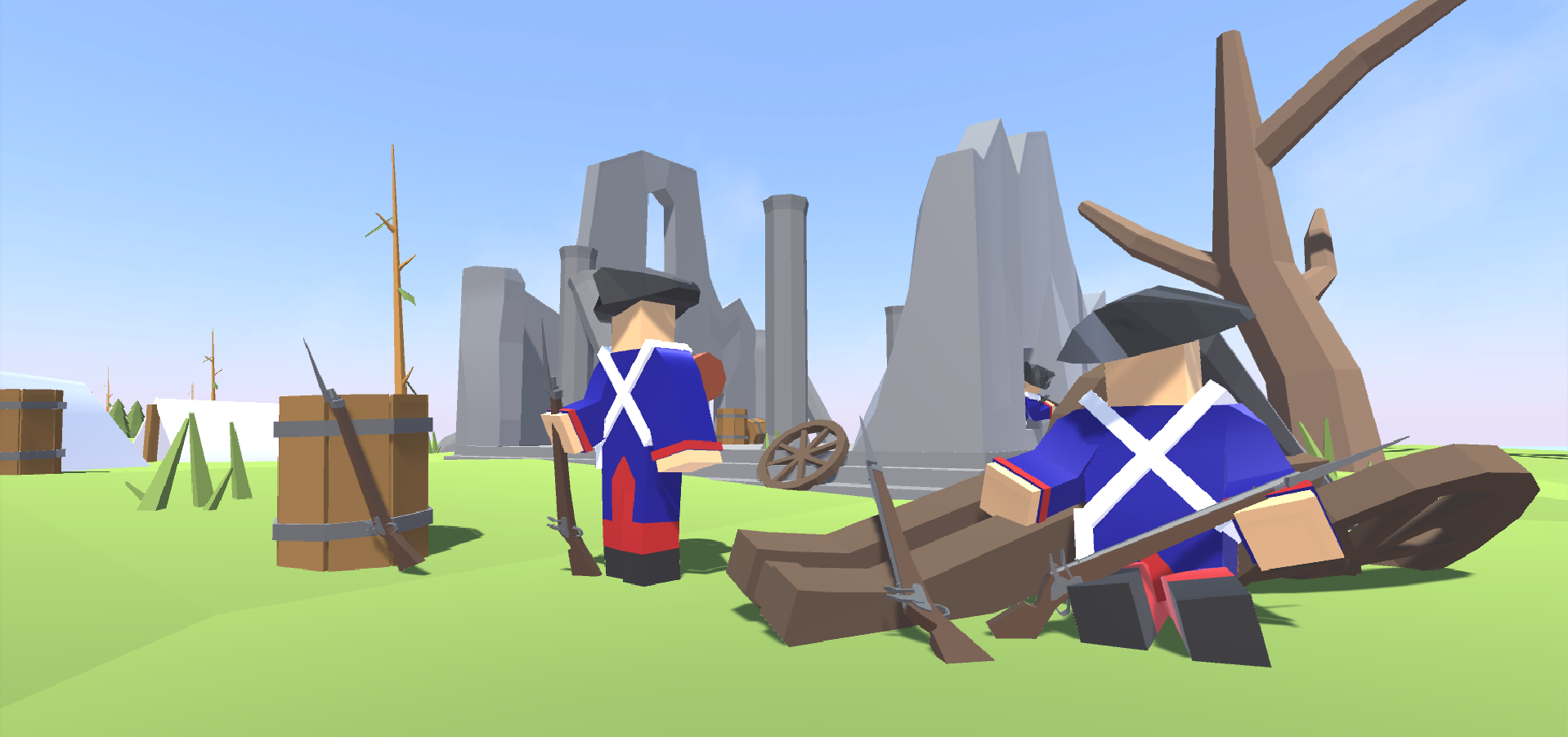 Rise of Liberty DEMO
NEW UPDATE OUT V0.5.0 NEW MAP, AND 2 NEW WEAPONS
---
Update V0.5.0 notes:
1. Create-a-Class System!
2. NEW MAP!
3. 2 New Weapons!
4. Added Lanturn (to help see on the new map)
5. Added saber (good for slashing down redcoats)
6. Map Button now WORKS! (click to cycle through all 2 maps, lol)
7. plenty of bug fixes
8. other stuff idk lol
Files
Rise of Liberty V0.5.0.zip
52 MB
Nov 09, 2017
Comments
Log in with your itch.io account to leave a comment.
really like this game runs a treat and gun game play is fun for a time, however i would try to add things to this game to keep you on your toes events or " the losing side gains 50+ reinforcements". because i find it a bit slow and repetitive and something to make the game play change mid game. Though the new update looks to help with that.